The Tin House is a hike I've been meaning to do for a while. I never manage to make it out to Big Sur though. The one time I did this past summer, I accidentally went to Pfeiffer Big Sur State Park (I mean, come on, the names are so identical) and ended climbing up the Big Sur River instead. I made it down to the right park this past Christmas, but then drove past the trailhead.
But that's okay! Because it made the hike to the Tin House even better. I parked at the big turnout down the road from McWay Falls about 500 feet and walked up Highway 1 into park headquarters. For Christmas Day, it was pretty packed full of people already leaving. (It was 10am when I got there.)
We started park headquarters and walked up the Canyon Falls trail through cool, second growth redwoods next to the river that feeds out into McWay Falls. Encountered some deer. If it's Christmas can I call them reindeer?
From there, the trail rapidly ascends up the mountain and out towards the coast line. Then we turned onto Ewoldson Trail trail to the Overlook Trail. From the overlook, we continued past and onto Waters Trail.
This trail traverses across the hills in the park, parallel to Highway 1 to the Tin House. Because it's winter, this trail was a little eroded and run out in a few places. It is still manageable. Check weather conditions before you leave. These hills are dusty and prone to erosion.
The Tin House was a great place to stop for snacks and enjoy the view. The weather was perfect with nary a cloud in the sky and no fog in sight. From the Tin House, you can head back the way you came via the Ewoldson Trail. You can take the Tin House Road, or you can the Tanbark Trail.
The Tanbark Trail takes you further back into the forest and then down, while the fire road takes you straight down. With both the fire road and Tanbark trail, you will need to spend some time hiking back along Highway 1. That might not be so fun with cars on a foggy day.
All in all, the Tin House from Julia Pfeiffer Burns State Park is a fun 8-mile hike. This trail takes you through the park's diverse offerings. You can't beat the views of the California coastline on a bright, sunny day.
Gear: REI Sahara Convertible Pants – Women's Petite
, Arc'teryx Delta LT, Icebreaker Bodyfit Oasis Crew, Ahnu Women's Montara Waterproof Boot
, Black Diamond Ultra Distance Trekking Poles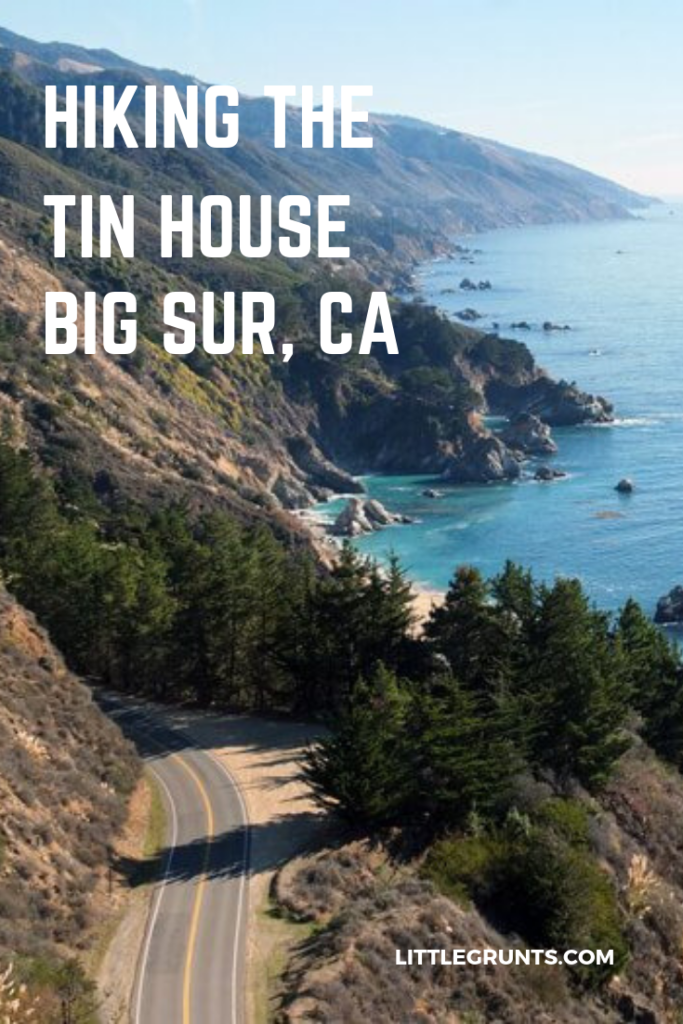 Last updated on January 31, 2019.