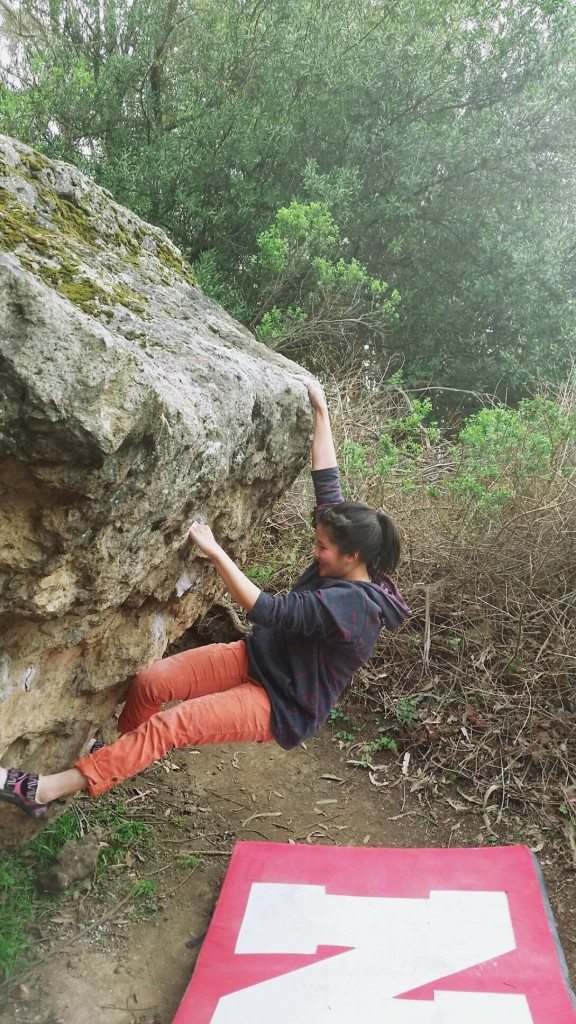 I'll let you in on a little secret. For the longest time, I only had one pair of non-technical pants: my Baldwin Denim raw skinnies. I either lived in those or my Norrøna pants, because they were all I really needed. But when you only have two pairs of pants, sometimes things get tattered. Sometimes you want to mix it up. Sometimes you want pants for both work and play. That's when the Royal Robbins Ranger Twill Pants came into my life.
Made of 98% cotton and 2% spandex, these aren't your most technical garment. The garment washed fabric with UPF 50+ sun protection means you're protected and comfy during those hot desert days. Buttons on the legs let you roll your pants up to get your climb on or wade through a creek. A side slip pocket makes an excellent stash for all your tape nubs or lip balm. A skinny fit keeps these from looking too grandmotherly.
I've long associated Royal Robbins with clothing for older folks who sometimes go outside, but these are a pair I reach for on a near daily basis without feeling geriatric. The color is fantastic, and the pants are oh, so comfortable for vegetating in the car. The hip pockets fit my iPhone 6S in a Lifeproof case for days where I'm not wearing a hoodie or a jacket.
The pants are super versatile for climbing in the desert or cooler nights at a campsite. Despite wearing these for a month straight and attempting to destroy them on all sorts of sharp rocks, they're still holding up pretty well. A little threadbare in some sections, and a little faded, but passable enough to make me not look super homeless.
My biggest gripe with the pants is they lose their elasticity fast. Day one after a good go through the dryer is all hunky dory, but by the end of day two, I'm constantly hiking up my pants or I risk the saggy butt look. When you've only got one pair of pants in your pack, this is a bit problematic.
I don't think these are my be all, end all pants, but they sure are comfy when you're spending more time in a car than at your destination. They're great for hiking out to some boulders, rolling your cuffs up and getting down and dirty. They're super casual for fast sprints through the airport. They don't look like the most technical garment, but they perform admirably.
Buy the Ranger Twill Pants through Royal Robbins or Amazon for $79.
Photos by Josh Ourada and Sam Gebauer.
These were sent to me for review.
Last updated on October 30, 2017.