Happy Asian American and Pacific Islander Month! 2021 has been a year (and we aren't even halfway through!). I wanted to compile a list to support the Asian outdoor community, especially in light of the recent increase of violence against Asians. I've put together a list of Asian-founded outdoor brands to throw your dollars behind.
The below brands all have at least one Asian co-founder, and can be found in the United States. Sorry, this means no cool Japanese brands, since it's hard to get your hands on them!
Food and Drink
Backcountry Wok
Based in Canada, but hopefully making their way to the US soon (I'm putting them here to manifest), Backcountry Wok creates Asian-inspired backcountry dishes from an actual Asian person. Drool over their flavors.
Copper Cow Coffee
Founded by a Vietnamese-American Debbie Wei Mullin, Copper Cow Coffee's signature is their Vietnamese Coffee. They've since expanded to include non-coffee options like Thai iced teas and golden milks. Each individual package makes coffee (or tea) in the wilderness easy. A pack costs $15 and has 5 servings.
Kuju Coffee
Get your coffee fix outside with Kuju Coffee. Jeff Wiguna's company makes pour-overs in nature so simple. You can order single-servings or in a pack of 10.
Climbing
Butora
Butora is a Korean brand that made their way to the United States in the last few years, and they are here to stay. They've got a wide range of shoes for the new climber to the aggressive boulderer. Buy through REI.
Dynamite Starfish
Founder Leslie Kim creates rock climbing-inspired for climbers, misfits, and lovers. A portion of proceeds are donated to various non-profits in the outdoor and climbing space. Shop through her website.
Evolv
Evolv, known for their climbing shoes, was founded by Brian Chung. This climbing brand is now a household climbing staple, and is available at REI.
Fronteer
Holy moly, beautiful approach shoes of my dreams. Founder Jon Tang designs sneakers that blend the great outdoors, design, his incessant love for sneakers, and his affinity with NASA and space. Shop through their website.
Kaya Climbing
Co-founded by crushers Kimberly Ang, Marc Bourguignon, and Austin Lee, Kaya Climbing helps you track your projects and sends, both indoors and outdoors. They also have a gym-specific platform to better understand their climber demographic, but this part probably does not apply to you (but you should also tell your gyms to use it; it's awesome.) Available on Android and iOS!
Lady Crvsh Crew
Lady Crvsh Crew is a community for women (trans and cis), non-binary, 2 Spirit and friends in the climbing space. They host cool meet-ups, highlight some awesome folks, and create cute, climbing apparel. Find out more via their website.
Mad Rock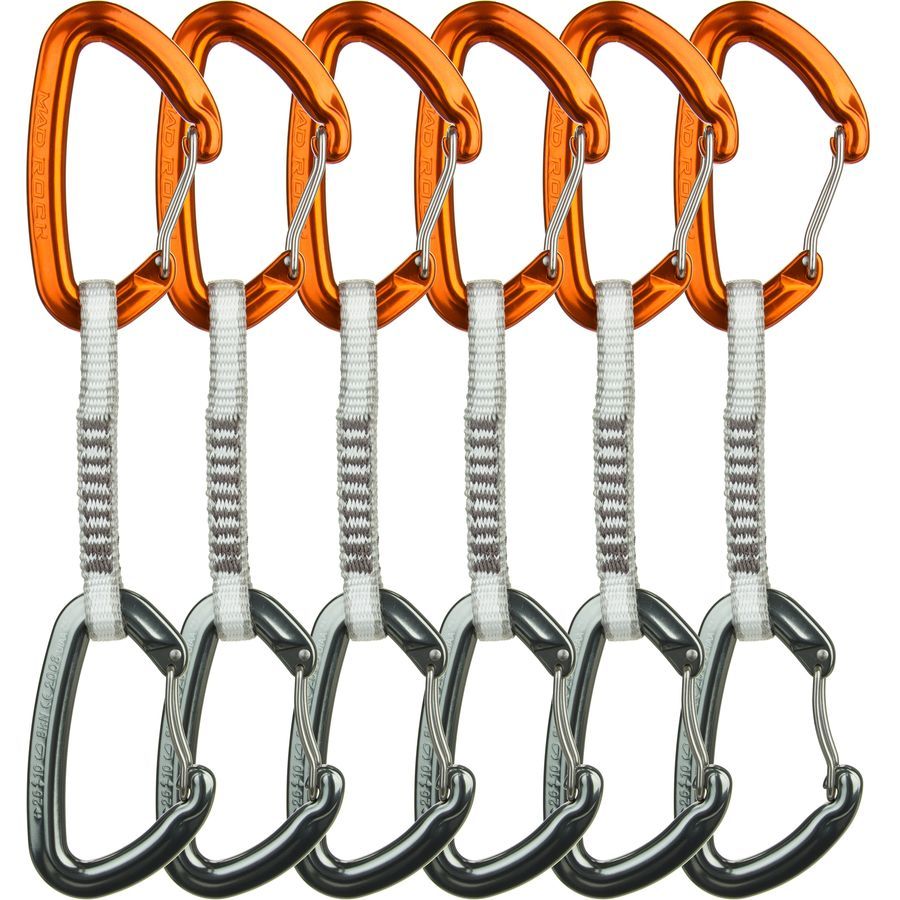 Young Chu began making his own gear before going on to design shoes on a larger scale. He founded Mad Rock in 2002 to create an affordable line of climbing shoes; it has since expanded to include other climbing gear. Buy through Backcountry, and use code PAULINAD15 for 15% off your first purchase.
Nice Climbing
Nice Climbs creates fun climbing accessories like backpacks, belay glasses, wag bags and more. Shop via Amazon.
ONCRUX
Founded by Michael Doan, ONCRUX not only offers performance liquid chalk that sanitizes, but also a variety of performance chalk products. Shop via Amazon.
Nör Hex
Based out of Portland, OR, this climbing and canyoneering brand makes the most colorful and fun bags known to mankind. Shop through their website.
UnParallel Sports
Founded by Five Ten veteran, Sang Lee, after they were acquired by Adidas, UnParallel Sports manufactures climbing and cycling shoes. Buy through their website.
Clothing
Alder Apparel
Alder Apparel, co-founded by Naomi Blackman and Mikaela Wujec, creates inclusive and sustainable clothing for womxn. Buy through Alder Apparel.
Artifact Climbing
Artifact Climbing is a new Asian-founded brand on the market by climbers for climbers. Shop their line of apparel.
BLACKYAK
BLACKYAK is South Korea's premiere technical outdoor brand. From mountaineering to hiking, they've got something for everyone. Shop via BLACKYAK.
Comfortable Adventures
Korean-born Jeein didn't want to climb in leggings or in technical pants, so the sustainable, hemp-based Comfortable Adventures was born. Shop through their website.
Dirty Girl Gaiters
Dirty Girl Gaiters, founded by Xy Weiss, makes funky and fashionable, lightweight gaiters in the USA. Adorn your feet with fun by wearing a pair of their gaiters.
Fera Style
Fera Style, founded by Betty Tung, is a coveted independent winter fashion brand, known for their perfect-fitting, modern skiwear. Shop via their website.
Goldwin
This Japanese brand began as a ski company in the 50s. Now, their premium product line encompasses many outdoor sports and adds a fashionable twist. Shop at their US site.
himali
Co-founded by 13-time Everest summiteer and IFMGA climbing guide, Tendi Sherpa, Himali is a premium mountaineering apparel brand built to withstand the toughest conditions. Shop Himali via their website.
Montbell
Japanese brand Montbell designs for fast and light without compromising quality. Shop through Hatchet Outdoor Supply or Montbell.
Sherpa Adventure Gear
Founded in 2003 by Tashi Sherpa and his family to help the communities and people of Nepal, Sherpa Adventure Company is a small brand committed to making a big impact. They are currently moving warehouses, but can also be found at Backcountry.
The Undress
Founded by David Caco, the Undress brings a seamless way for womxn to get changed in the outdoors without exposing themselves. Shop through the Undress.
Westcomb
Based in Vancouver, Canada, Westcomb founder and creative director Alan Yiu creates premium outdoor apparel with unparalleled craftsmanship. Each Westcomb piece is meticulously designed and constructed for maximum performance and comfort. Shop through the Westcomb site.
Wondery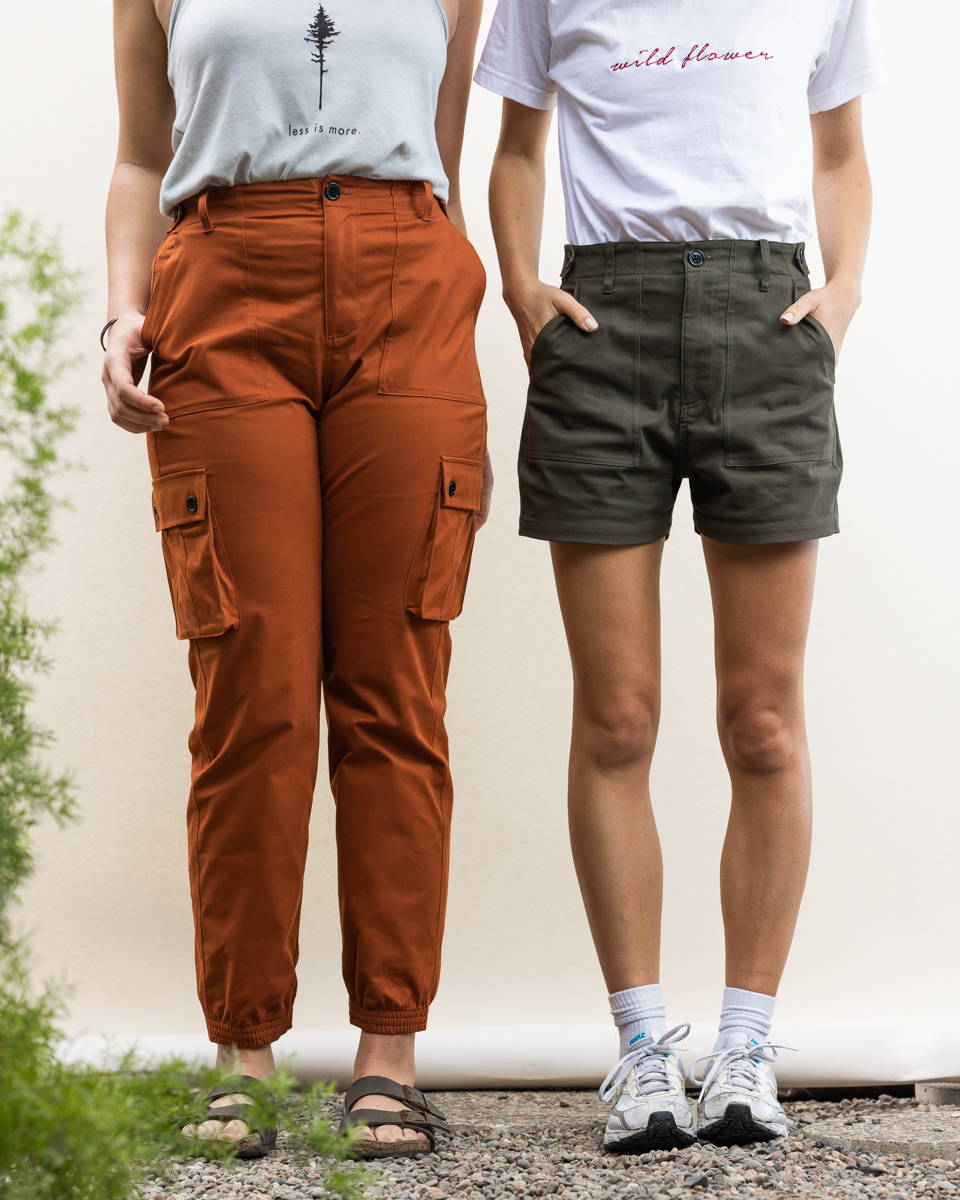 Wondery, founded by Wayne Borromeo and currently helmed by Kimberley Esliza, has a mission to be a sustainable outdoor lifestyle brand dedicated to liberating women in the outdoors through awareness, resources, and the creation of a women's outdoor community. Shop via their website.
Cycling
GaBang
가방 GaBang pronounced "Gah-baHang" is a one person, small production studio in Tkaronto.
What does gabang mean? Ask the local ajuma in your hood. Shop via the GaBang website.
Honey Wheel Co.
Honey Wheel Co. specializes in custom hand-built carbon wheels for both fixed gear and geared bicycles. Shop wheels through Honey Wheel Co.'s website.
Modokot
Modokot (pronounced "moh-doh-kot") is an Asian American, woman-owned soft goods company based in San Francisco, California. All pieces are handmade in small batches. Shop via Modokot's website.
Outer Shell
Kyle Ng of Outer Shell designs rugged accessories for bikepacking, and everything is made in San Francisco, CA. Shop Outer Shell through their website.
Post Carry Co.
Post Carry Co. was born from the act of rebelling against airline fees. Our rebellious, independent spirit carries over to our on-bike bags. You'll know a Post Carry Co. bag from afar. Shop via Post Carry Co's website.
Road Runner Bags
No need for roads where you're going. Co-founded by Ester Song and Bradley Adams, Road Runner Bags' durable bike bags are built for your Gravel Bike, Mountain Bike, Road Bike, and more! Shop Road Runner Bags via their website.
Ron's Bikes
Co-owned by Arya Namdol, Ron's Bikes makes a bicycle luggage line in Connecticut, in a factory that they own! Shop Ron's Bikes via their website.
SimWorks
SimWorks has started taking an action to change the system against the trend of mass production. In former days, there was a time when bicycles were locally built by hands and welded with carefully selected tubings and probably those bikes went to their own grandparents. After that, over the decades, Japan eventually became the most important place for bike manufacturing especially when people around the world started using bikes more recreationally. Their goal is to give their clients the highest quality of cycling product! This is what they stand for and this is the passion they'd like to share with you. Shop SimWorks via their website.
Sycip
Jeremy has been building custom bikes since 1992. He started Sycip Designs with his brother Jay over 20 years ago. Their love for the sport and culture of bike riding lead them to create one of a kind, custom bikes that are known world wide for their quality, creativity and craftsmanship. Shop SyCip bikes via their website.
Thousand Helmets
Protect your noggin with Thousand Helmets, founded by Gloria Hwang. Shop through REI.
Tomii Cycles
"A sculpture can be appreciated both aesthetically and functionally, just as a bicycle can be. Bicycles that I can build as beautiful as a sculpture for my customers, is always my number one goal." – Nao Tomii, owner and builder of Tomii Cycles. Shop the rideable art directly through Tomii Cycles.
Tunitas Carryall
Tunitas Carryall was born out of a love for cycling, nature and being a designer and maker. Tunitas is owned, operated, designed and sewn in San Francisco, California. Shop Tunitas Caryall via their site.
Hiking and Backpacking
allmansright
allmansright is co-founded by Jennifer Jacobsson and Livio Melo to bring handcrafted, ultralight gear to your next adventure. As a BIPOC-owned company, they also donate 2% of their monthly profits to organizations supporting their mission to protect and diversify the outdoors. Shop through Garage Grown Gear.
Featherstone Outdoor Products
Featherstone started out of frustration due to the lack of information available and the nearly impossible cost to go backpacking. When rounding up his gear, the founder, Will Liang, was shocked by the lack of quality and cost to spend just a few nights out in the backcountry. So, he saw an opportunity to offer durable, performance gear that was more inviting for people. Buy through Featherstone's website.
Flat Cat Gear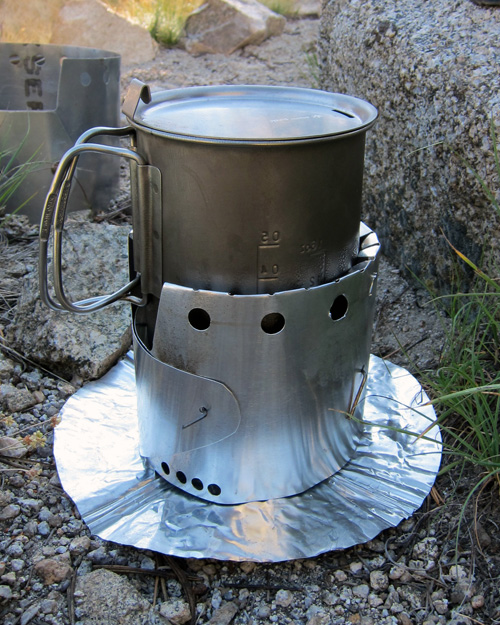 If there's one thing Asian people love and use to show love, it's food. Flat Cat Gear, by Jon Fong, makes cook systems to keep you well-fed on trail and at camp. Buy through their site.
Nanga
Established in 1941, Japanese brand Nanga creates high quality apparel and sleeping bags for the most extreme conditions. Shop this specialty Japanese brand through Hatchet Supply.
Snow Peak
Japanese brand Snow Peak is a backpacking and camping staple. Their stoves and sporks are a mainstay amongst hikers and campers, and can be readily found at REI.
Toaks Outdoor
Chinese brand TOAKS Outdoor is a titan in the titanium space. Shop their titanium stoves and pots at REI.
Westbound Gear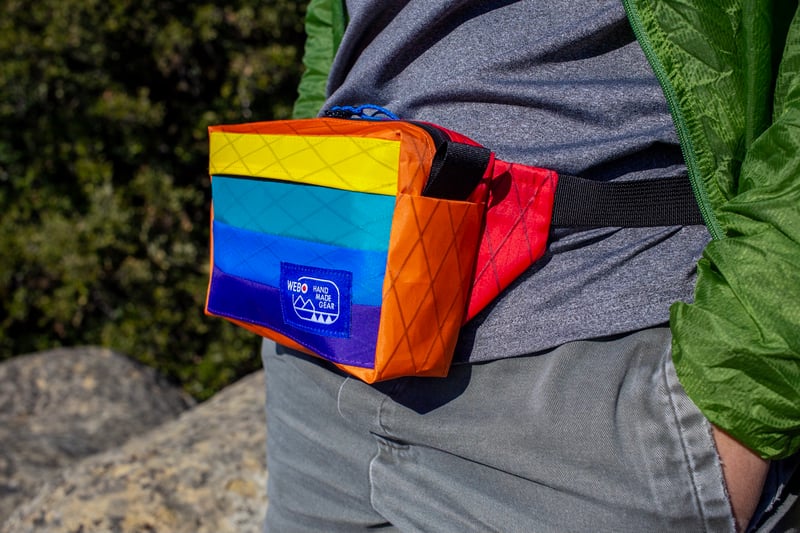 Bay Area-based Westbound Gear, founded by Eliza Bui, makes a line of delightful and fun hip packs (I mean seriously, that rainbow! I need it.) and accessory pouches. Shop them through Garage Grown Gear.
Yama Mountain Gear
Yama means mountain in Japanese. Founded in 2006 after some time on the PCT, Gen Shimizu designs efficient, thoughtful, and beautiful gear inspired by his trail experiences, for efficient and comfortable exploring. Shop through Yama Mountain Gear's website.
Snow Sports
Weston Backcountry
Owned by Leo Tsuo, Weston Backcountry makes snowboards, splitboards, and skis. They also sponsor several AIARE scholarships for women and BIPOC in the backcountry. Shop Weston through REI and Backcountry.
Automobile
Inno
Japanese brand Inno outfits your car with bike and cargo racks for your next adventure. Shop directly through their site.
Retailers
Bike Shops
Ascent Cycles, Seattle, WA
Back Alley Bike Repair, Seattle, WA
Evergreen Bicycle Outfitters, Evergreen, CO
Kayuh Bicycles and Cafe, Philadelphia, PA
TUNED, Brooklyn, NY
Uptown Bikes, Chicago, IL
Climbing Gyms
Agility Boulders, Capitola, CA
Benchmark Climbing, San Francisco & Berkeley, CA
Crux Climbing, Austin, TX
Method Climbing, Newark, NJ
Sender One, Los Angeles, CA
Uplift Climbing, Seattle, WA
Guides and Outfitters
Jack Pine Paddle – Yellowknife, Northwest Territories, Canada – paddling outfitter
Happy shopping these Asian-founded outdoor brands! Let me know if there are any brands that I missed that should be on this list.
This post contains affiliate links.
Last updated on March 2, 2023.