I'm not a group trip person at all. People make me nervous. I'm afraid I won't fit in. I like knowing the people I'm traveling with. Knowing what to expect and how group dynamics will play out gives me peace of mind. I like having an exit plan, no matter how brief it may be. After experiencing REI's Under 35 Greek Islands trip, I'm singing a different tune about groups. Here's why.
Your guides are your friends.
Think of your guides as an older sibling who knows a place like the back of their hand. They aren't mom and dad. They're not here to police you.
They're excited to show you the beauty of their home. Your guides are local. They know all the cool spots and non-touristy destinations. They'll also help facilitate everything you need and want, from trip recommendations, to SIM cards, to the best restaurants. Not to mention, they are well-versed on the culture and customs so you can travel responsibly through their country.
At the end of your trip, they may even feel like family.
Just show up, no prepping or fretting needed.
I'm an obsessive planner. One of the beauties of planning your own trip is prepping every detail. It gets tiring making all the decisions. Sometimes it's so nice to sit back and let someone else take the reins. From the minute your trip begins, your food, itinerary and accommodations are taken care of for you. All you have to do is show up. Have fun.
The REI Under 35 trips also have downtime built in if you're introverted or you just need some space to breathe. Explore on your own, relax, or keep on keeping on. It's up to you, no pressure.
Each REI Under 35 trip will specify what is included in every day, so you can plan accordingly, if need be.
Travel solo, without the worry
Want to visit a new country, but your friends don't want to go? Are you afraid because you don't speak the language? This is your chance to explore a new destination without the worries. Your guides are local, and they are here to navigate your uncertainties for you.
Your REI Under 35 group is also filled with like-minded, similar-aged travelers. It's like having automatic friends before you even arrive.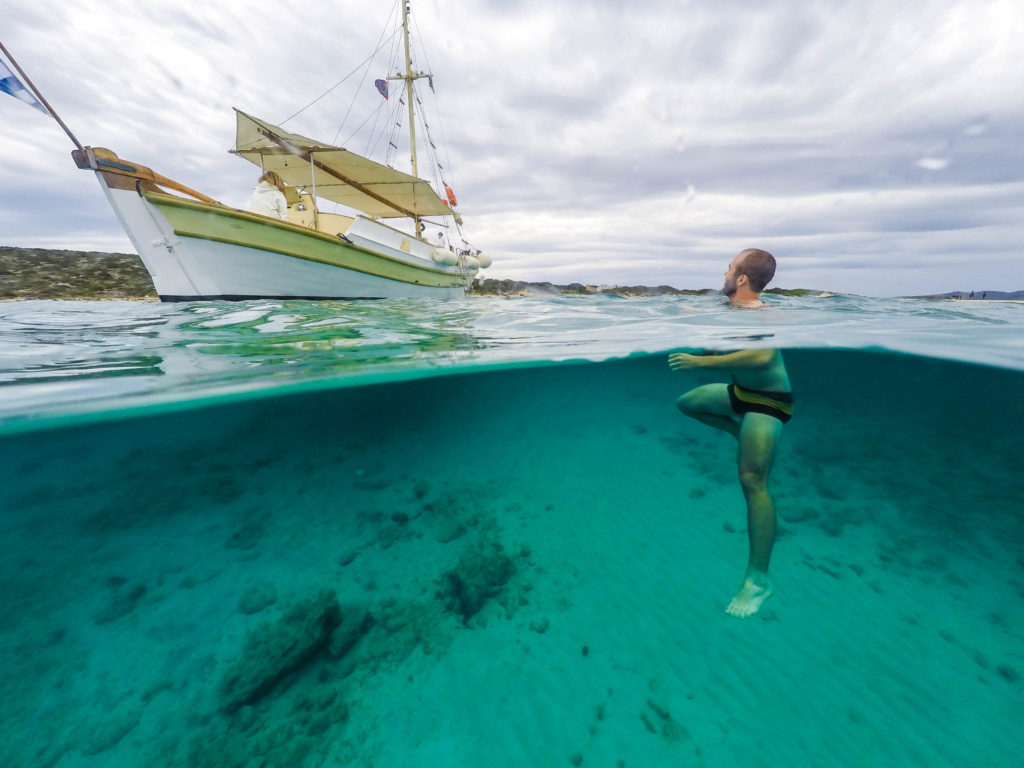 Additionally these Under 35 trips begin at a lower price point. Trips start at $799 if you're a member, $899 if you're not a member. (You should become a member. It's worth it.) It's comparable to booking everything on your own. So what are you waiting for? Take the leap!
Note: these trips are designed for the under 35 traveler, but people of all ages are welcome; REI doesn't discriminate.
Go off the beaten path
This isn't your average tourist trip, busing around and ticking off every Instagram spot to show your friends. You'll explore beautiful trails where nobody else is around. Discover destinations that are for locals only.
Each trip has an activity level gauge so you can pick the amount of sweating you'd like to do, or push yourself out of your comfort zone.
Currently, REI Under 35 trips visit seven different countries, in addition to offering travel here at home in the United States.
The. Food.
If you're not traveling to eat, what are you even traveling for?
I'm so spoiled by Yelp in the United States. When I travel abroad, it is seriously lacking, or even non-existent. Food is a huge part of travel and your guides know how to pick restaurants that keep you dreaming and drooling about your meals. You'll get to try different dishes, unique and local flavors.
Dietary restrictions? Your guide will help navigate those waters.
This Greece trip and post were sponsored by REI. All text and opinions are my own.
Last updated on May 17, 2019.