When it comes to places to stay in Yosemite, there's no shortage of options. Availability, however, is a different ball game. If your options in Yosemite Valley are booked up, look no further than the Redwoods in Yosemite to host your stay.
The Redwoods in Yosemite consists of privately owned vacation homes within Yosemite National Park in the town of Wawona. The homes can officially accommodate between 2 to 14 people, in 1-7+ bedroom homes, making the Redwoods in Yosemite the perfect spot for an intimate getaway or the next location for your small reunion.
Each property is equipped with a fully stocked kitchen, propane BBQ, bathroom, and wifi. Several properties have a hot tub available for use. The amenities on each property vary, as do the ages of the properties. There are several updated modern homes available for booking, while others are more rustic and charming.
You can spend each day exploring Yosemite National Park and come back to the comforts of home to recharge.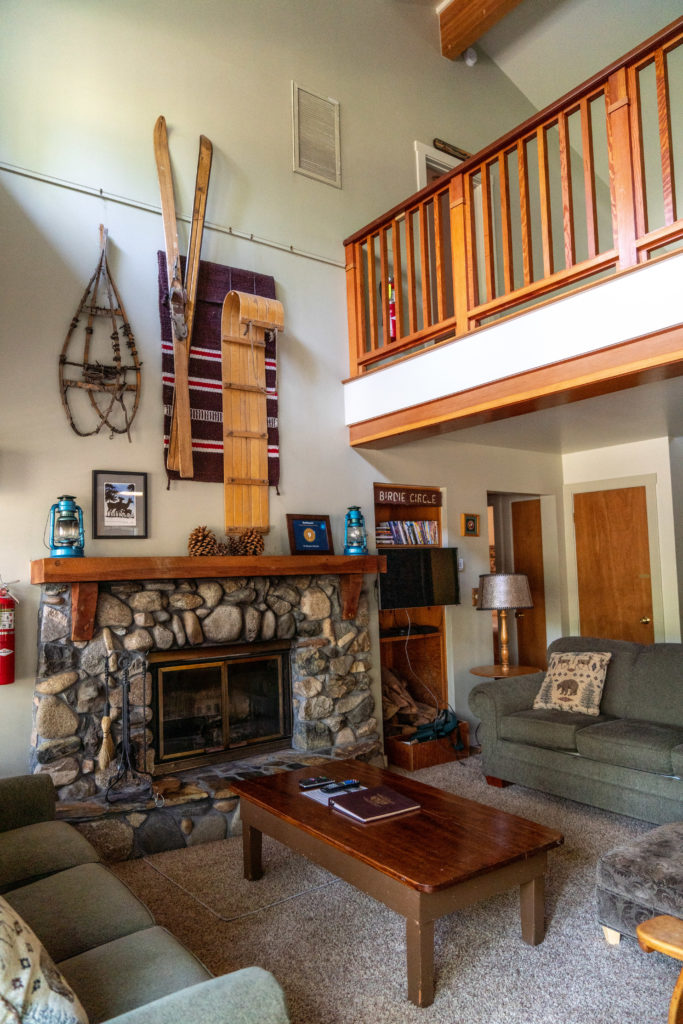 The Redwoods in Yosemite has a market on site, but its hours are incredibly limited. Oakhurst, outside Yosemite National Park's southern entrance, will be the best spot to stock up on any food cravings you may have.
The high season mirrors that of Yosemite Valley. Don't expect to find any availability in the summer, unless you are booking months in advance. The best time to visit the Redwoods in Yosemite is in the off-season, aka winter, spring, or fall. Those times may be better anyway, since some of the properties are lacking in air conditioning, and Yosemite gets hot, hot, hot.
The Redwoods in Yosemite is located at the south end of the park. The drive to Yosemite Valley takes approximately an hour. During peak season, it may take longer due to traffic on the valley floor. Yosemite Area Rapid Transit buses run daily to the valley for a fee. That said, there's plenty to see and explore near Wawona.
Things to do near the Redwoods in Yosemite and Wawona
Explore Mariposa Grove of Giant Sequoias
Hike to Chilnualna Falls
Swim in the Merced River
Visit the Swinging Bridge and one of the best natural waterslides in the park
How to Book
The specific cabin shown in this post is the Wawona Retreat (1A), which sleeps up to 10 people. Smaller cabins are available. Visit the Redwoods in Yosemite for a more in-depth look at properties. Prices vary.
The Redwoods in Yosemite comped my stay. All opinions are my own.