Craving solitude amongst big trees? Hike Merced Grove of Giant Sequoias. The least visited of the three groves, this grove of sequoias is my favorite in Yosemite National Park.
This three mile hike takes you along a wide, relatively flat fire road. You'll lose elevation as you head to Merced Grove. Fear not, it is a gradual change of 497 feet.
Merced Grove is located closest to the north entrance of the park on Highway 120. The trailhead is a small, signed turnout on the side of the highway with a pit toilet. From the north, the trailhead is 4 miles past the Big Oak Flat entrance. It will be on your right. If you reach the turn off for Tioga Pass, you've gone too far. From the south, it's 3.8 miles north of Tioga Pass. The trailhead will be on your left.
After a half mile on the fire road, the trail forks. Take the left fork to head to Merced Grove of Giant Sequoias. It's about a mile of downhill.
Soon you'll start catching sights of sequoias off the trail. Then suddenly, you're greeted by trees alongside you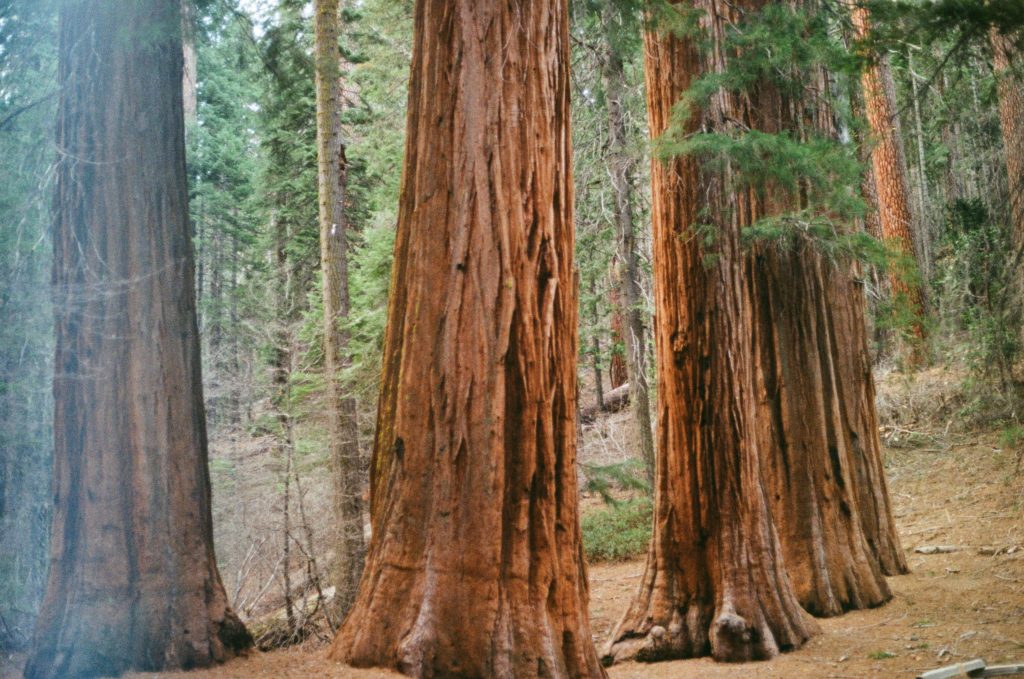 When I first hiked to Merced Grove in 2014, you were able to walk up right next to the trees. Because sequoias have shallow root systems, Yosemite National Park has since constructed fences around the bases of most of the trees in Merced Grove to protect these old giants.
That being said, you're still able to get closer to these trees than the standard trails at Mariposa Grove. Bonus: this sequoia grove receives less traffic than the other two groves in the park.
You'll encounter trees approximately a quarter mile out from when you see your first tree. When you reach a cabin, the trees peter out. The fire road turns into an unmaintained trail. You can turn around here.
Last updated on March 15, 2020.