After finishing up the Mt. Lassen hike before 9am in the morning, I decided that I had enough time to tackle one more trail. I wanted to see one more waterfall in the park: Mill Creek Falls. This 3.6 mile hike to a stunning waterfall is a great way to spend several hours of your day.
The Mill Creek Falls trailhead starts at the Kohm Yah-mah-nee Visitor Center and descends rapidly into conifer forest. The trail dodges in and out of patches of red fir trees all the way to the falls.
Unlike the cascading Kings Creek Falls, these falls have a more majestic drop. This waterfall tumbles over cliff and down into a canyon.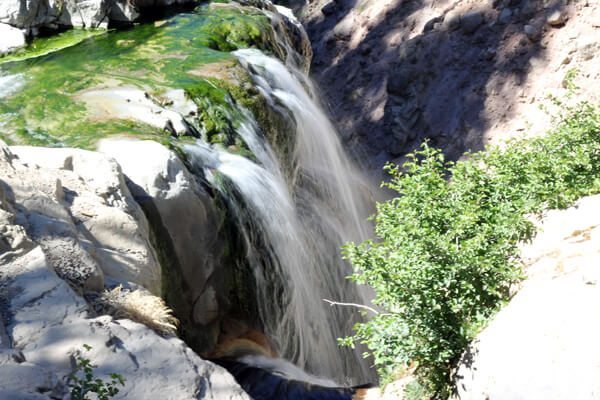 However, due to its location, hikers get to admire the falls from an overlook instead of up close and personal. The Mill Creek Falls trail leads you up and over the falls, allowing hikers to watch the water drop down beneath them.
From the falls, you can continue to Bumpass Hell, Cold Boiling Lake, and beyond.
Looking for more things to do in Lassen Volcanic National Park? Here's how to spend a week in this beautiful park.
Gear: Outdoor Research Turbine Shorts, Outdoor Research Ignitor Tee, Ahnu Sugarpine Waterproof Boot and Boreas Topaz 25
Last updated on February 2, 2019.