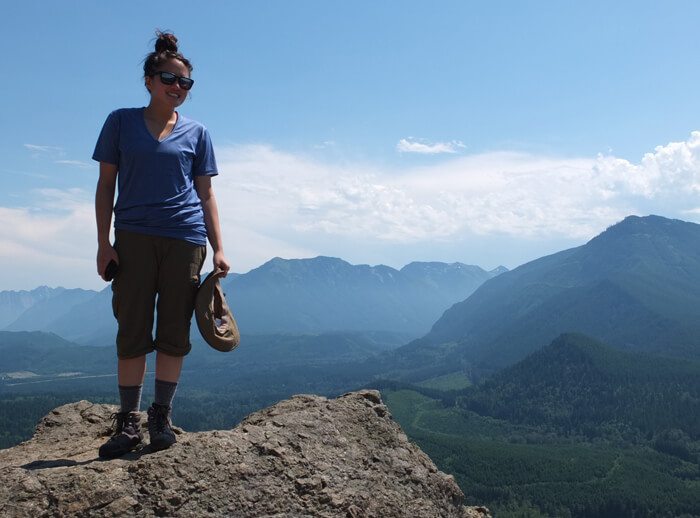 UNIQLO Airism is UNIQLO's new lightweight, moisture wicking, anti-odor, odor controlling "innerwear" line, designed to trap all that is bad before it ever reaches your current outfit (whoops, did not know that before starting this review). The line consists of underwear, camisoles, tanks and t-shirts.
The men's v-neck is ridiculously lightweight and compact-able. It's great for traveling and hiking. It feels like you are wearing almost nothing. Hiking in 90+ degree weather tested its ability to wick away moisture and dry quickly. This thing does not soak up sweat and retain it. After halting movement, the shirt was dry to the touch in about 10 minutes.
The fabric also lived up to its anti-odor and odor controlling claims. Careful sniffing (and I have a super sensitive nose) yielded faint traces of deodorant and slight body odor, mostly overpowered by the smell of new, synthetic shirt.
If you're looking for a cheap and lightweight shirt for outdoor activities, this shirt gives you a ton of bang for your buck. Oh, and did I mention it's cheap? It's available at UNIQLO for $12.50. Not too shabby!
The UNIQLO Airism Men's V-Neck is pictured with
ExOfficio BugsAway Adventure Hat
, Proof Provo sunglasses, REI Sahara Convertible Pants
, and Ahnu Women's Montara Waterproof Boot
. Photo taken at Rattlesnake Ledge south of North Bend, WA.