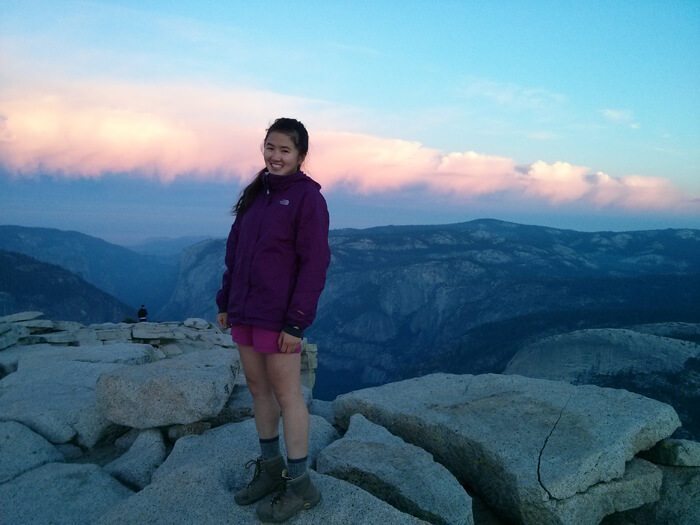 I'm generally not a huge fan of shorts made by outdoor brands. They're always kind of frumpy, all the wrong length, borderline capris. I mean, come on. I'm 5′ tall. Anything cut between mid-thigh and my feet will make me look at a stump. But Paulina! You are doing things outdoors and getting dirty and not showering, why does it matter if you look like a stump or not? It just does.
Cue the Outdoor Research Contour Shorts, now replaced by the Outdoor Research Ferrosi Shorts, aka the best outdoor shorts known to mankind.
The Contour Shorts are the technical shorts I've always wanted. They're cut in an extremely flattering way. High waisted and form-fitting, they are cut to look like normal shorts, not a parachute. They are still stretchy enough for dynamic movement like high stepping.
They're actually shorts that are kind of short, but not too short. They're even long enough to wear a harness over without the shorts rising beneath the leg loops.
The Contour shorts have two slip pockets for your hands. The shorts also have two zipper pockets on both sides, good for carrying your Fitbit.
These are super lightweight, breathable and moisture-wicking. They don't really hold odors, either. I have a tendency to accidentally on purpose forget a change of clothes on weekend trips. These hold up well to multiple days of use without washing.
My only gripe? There aren't back pockets. Not that you really need back pockets if you've got a backpack or a harness on, but when you're just wandering around like a normal civilian, sometimes they're nice to have.
The Contour Shorts have since been discontinued but they've introduced the Outdoor Research Ferrosi Shorts in 5″, which are its predecessor.
Last updated on June 8, 2020.